Unifrutti has built a unique product offer characterised by variety, quality and flexibility, thanks to the global extent of its inclusive and integrated business model and by directly owning and supervising over 14,000 hectares of farms.
All fruits
Oranges
Lemons
Soft Citrus
Grapefruit
Bananas
Apples
Pears
Cherries
Peaches
Grapes
All fruits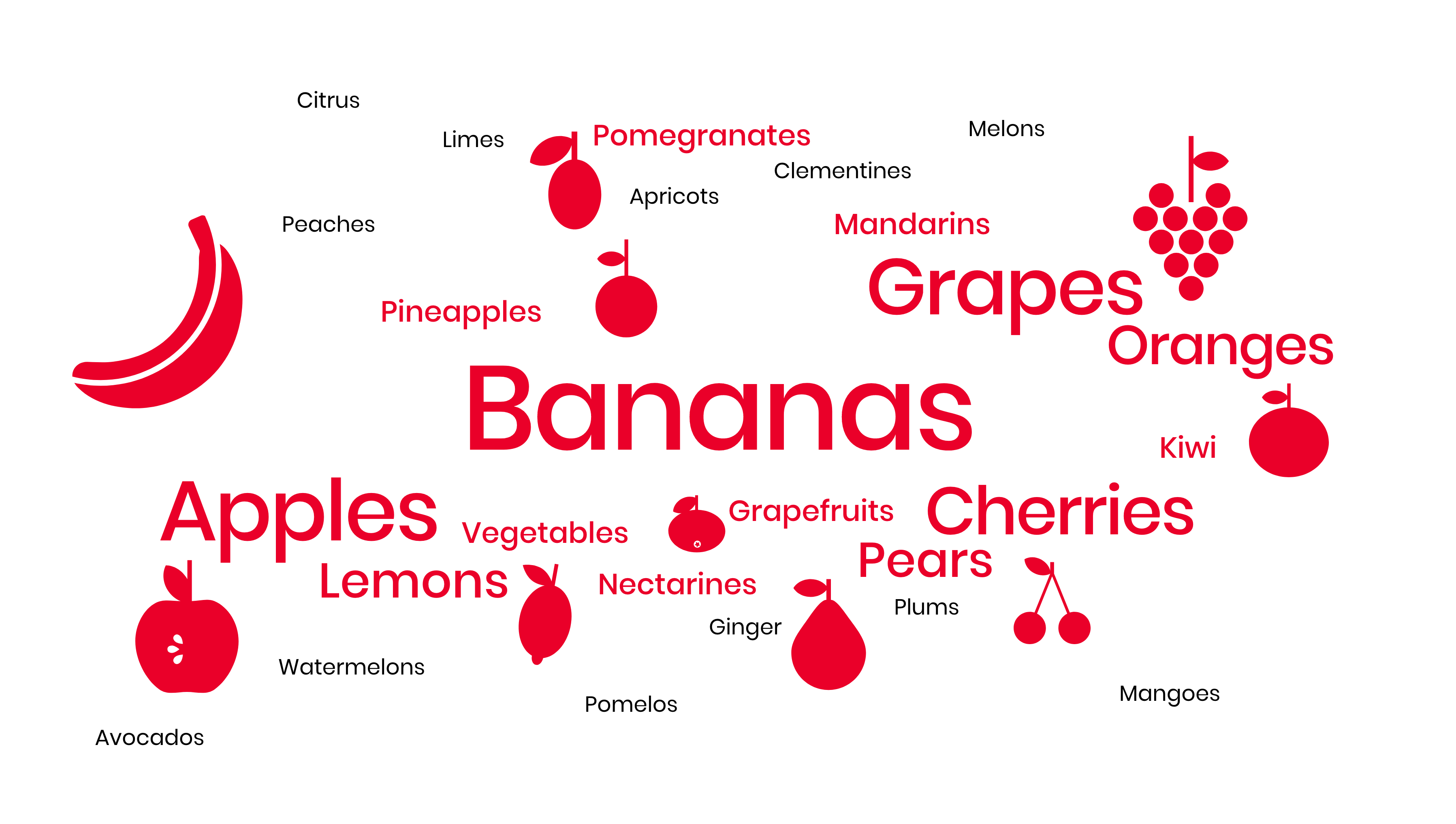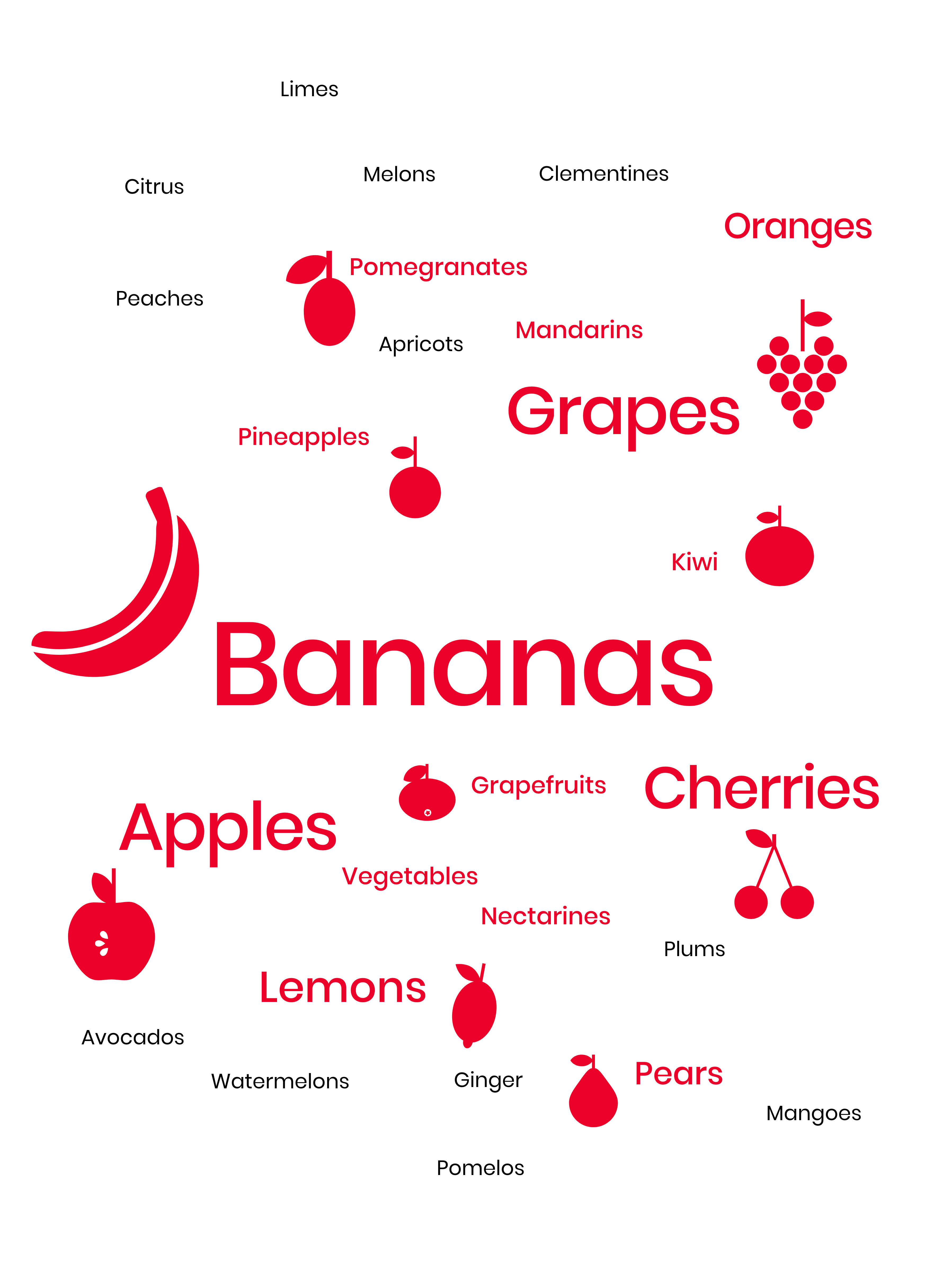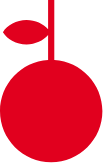 Oranges
Oranges are an excellent source of several vitamins and minerals, including vitamin C, thiamine, folate and potassium.
They are also rich in fibre and many bioactive plant compounds, such as antioxidants and carotenoids, which may support digestive health and guarantee health benefits by protecting against heart disease and preventing the formation of kidney stones and anaemia by increasing iron absorption.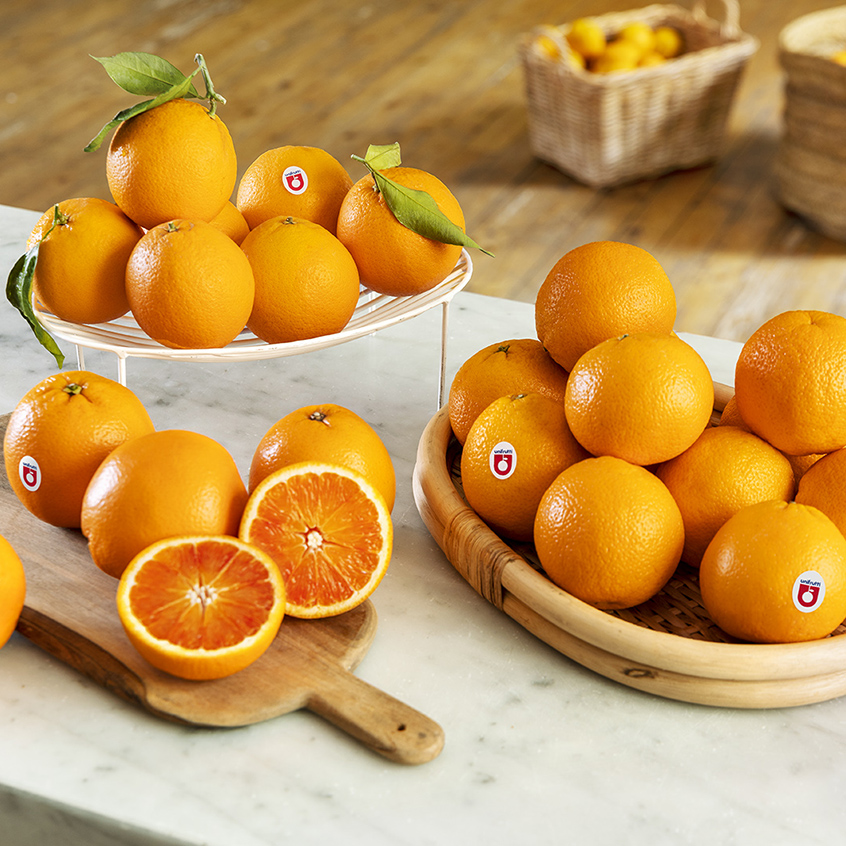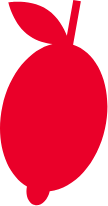 Lemons
A real booster for heart and digestive health.
Just one lemon can provide about 31 mg of vitamin C (51% of the recommended daily intake) and contains fibre, hesperidin, diosmin and citric acid, all substances strongly related to the prevention of anaemia, known for lowering cholesterol levels and helping maintain healthy kidneys and gut.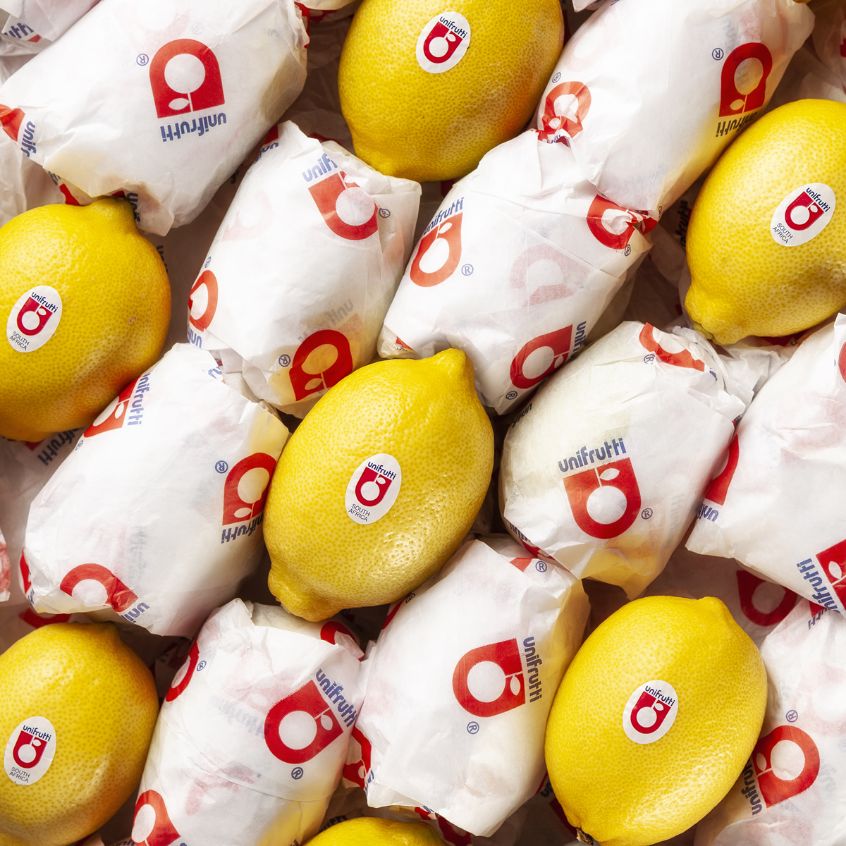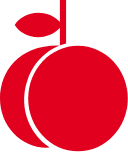 Soft Citrus
Mandarins, tangerines, clementines and all the 200+ varieties and hybrids of soft citrus around the world are the perfect healthy snack, as they are very easy to peel and store, and contain fewer than 50 calories each.
Just like other fruits, they are very low in saturated fat, cholesterol and sodium, and are a good source of fibre and vitamins. Like all citrus fruits, mandarins are an excellent source of vitamin C, but provide a higher amount of two antioxidant phytochemicals (beta-carotene and beta-cryptoxanthin) compared with other citrus fruits.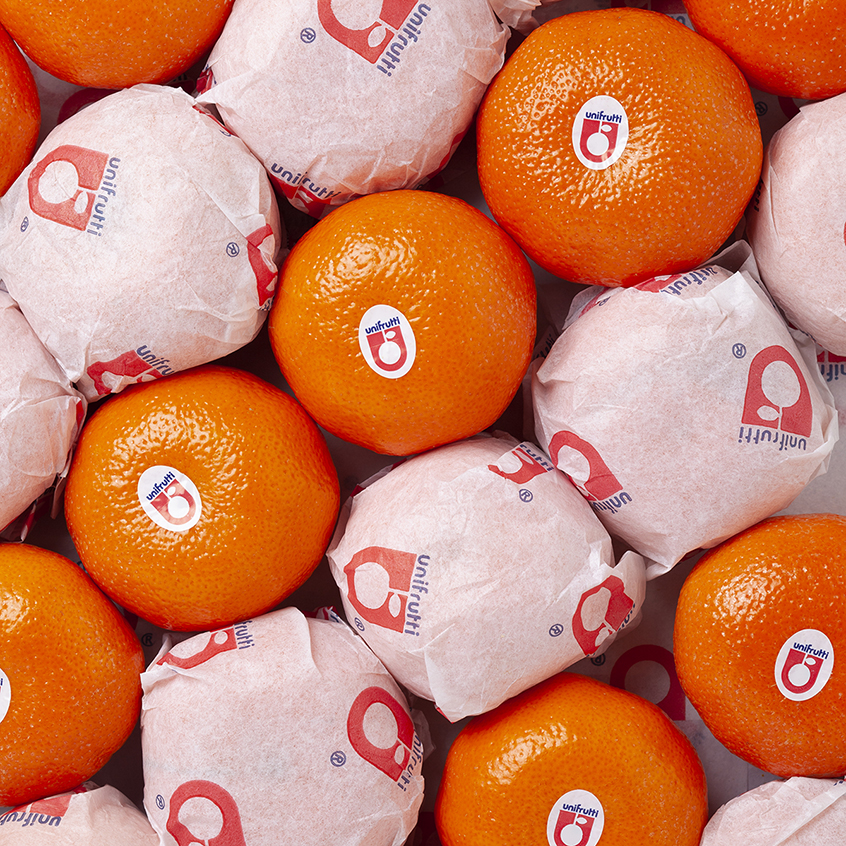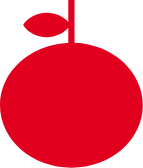 Grapefruit
Like many citrus fruits, grapefruit is rich in vitamin C and vitamin A, both useful to boost the immune system, but also in vitamin P, known to support healthy gums and teeth.
Regularly consuming grapefruit (the recommended daily intake of fruit is 2 to 2.5 cups per day in a balanced diet) may improve heart health by reducing risk factors for heart disease (i.e. high blood pressure and cholesterol).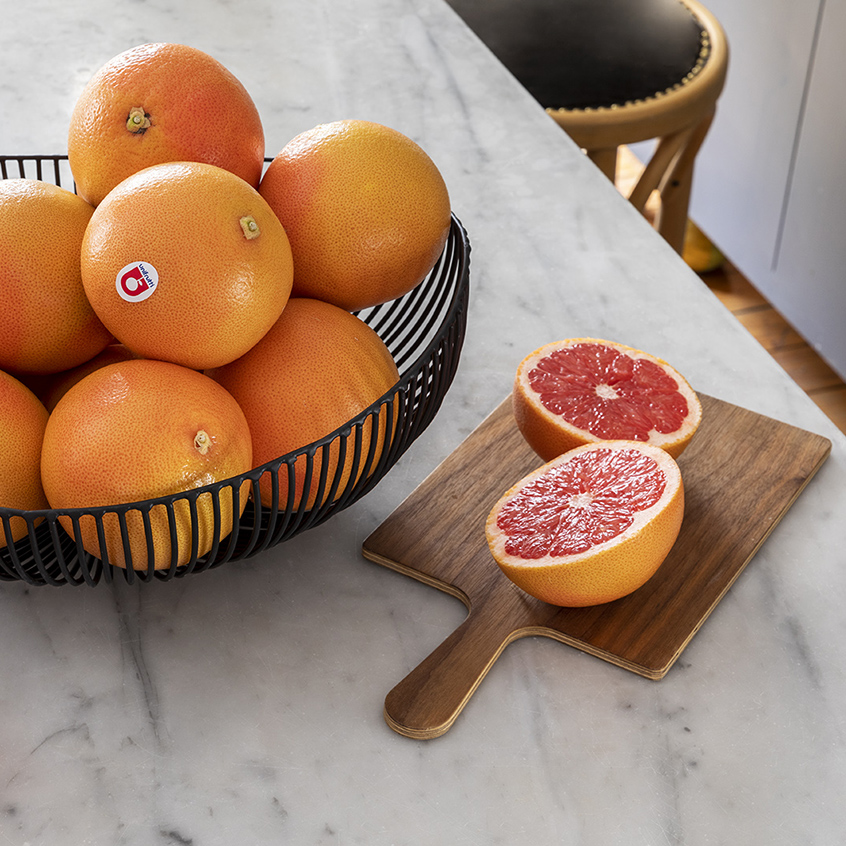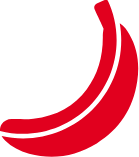 Bananas
Bananas are an ideal breakfast and snack, because they provide energy with a low glycaemic index – one serving, or one medium ripe banana, is about 110 calories with 28 g of carbohydrate and 15 g of natural sugar. They do not contain any fat and are rich in potassium with an average of 450 mg (good for heart health and blood pressure).
Cavendish bananas also contain vitamin B6 (which helps metabolise carbohydrates and fats, turning them into energy), as well as fibre, magnesium, vitamin C and manganese: one medium-sized banana provides approximately 13% of your daily manganese requirements, protecting the skin and other cells against free radical damage.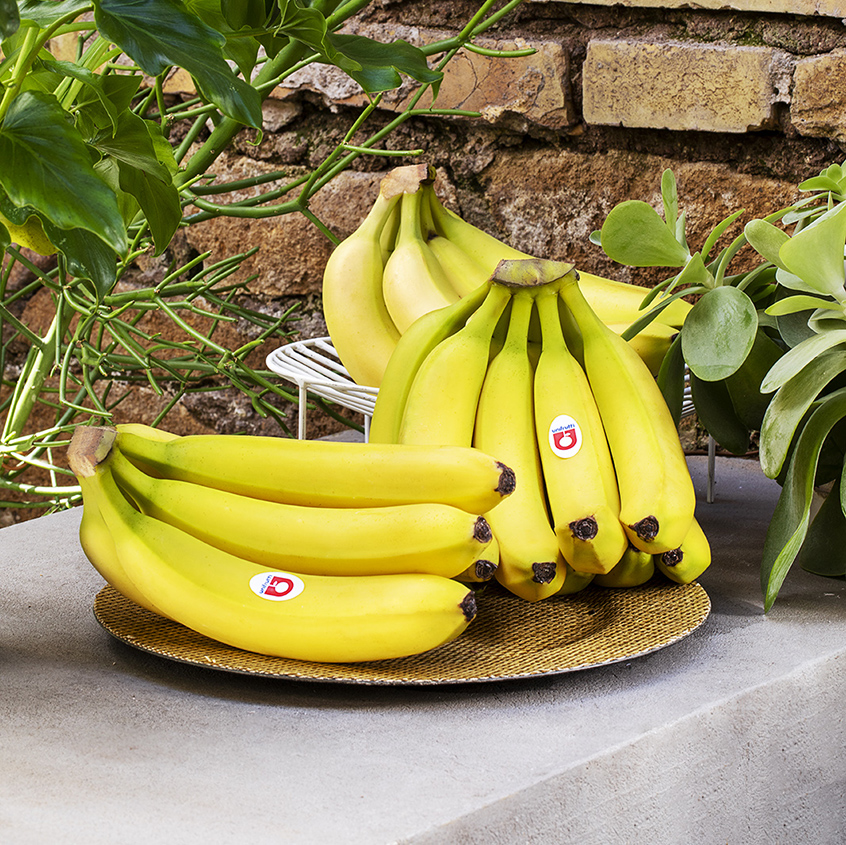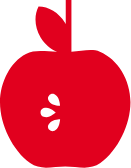 Apples
Apples are one of the most popular fruits and high in fibre and water – two qualities that make them filling and therefore ideal to eat as a snack throughout the day. A medium apple provides between 2% and 4% of your recommended daily intake of manganese, copper and vitamins A, E, B1, B2 and B6. Apples have also been linked to a lower risk of heart disease, mainly because they contain a good amount of soluble fibre, which is essential for maintaining a healthy gut and reducing constipation.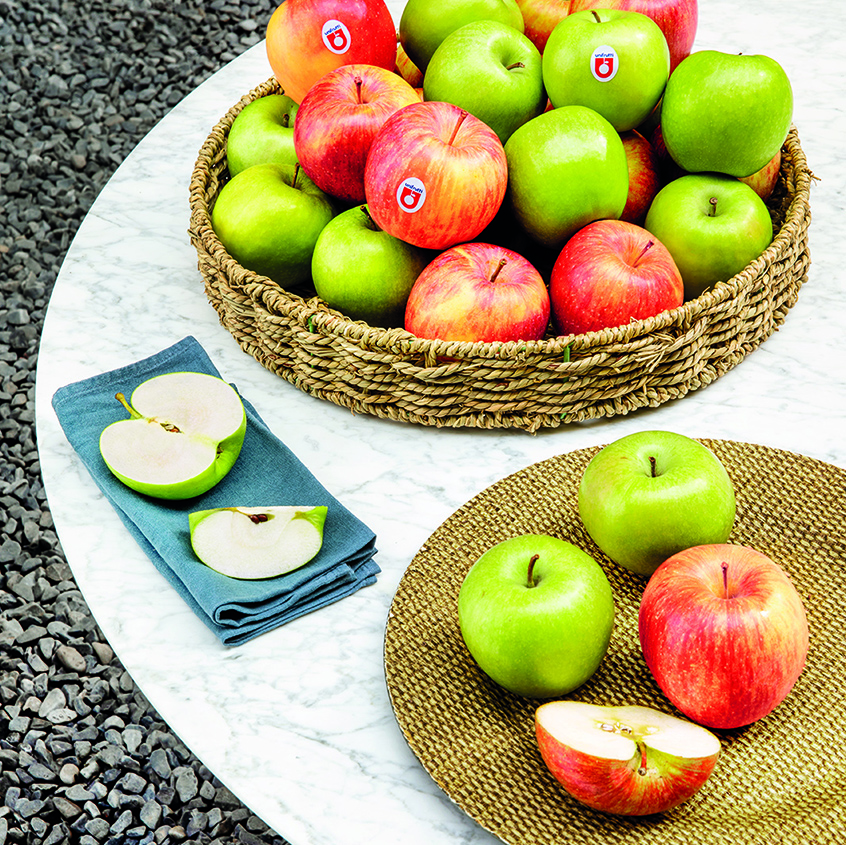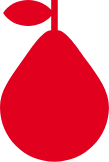 Pears
Pears are packed with fibre, low in calories and rich in various antioxidants, including an average of 8 mg of vitamin C.
They are free from cholesterol, sodium and fat and they make an ideal healthy snack as they are high in fructose and other sugars, but have a low glycaemic index. Pear skin contains flavonoids, phenolics and triterpenes, which have antioxidant properties, while the whole fruit has been used in anti-inflammatory, diuretic and anti-hyperglycaemic traditional remedies for centuries.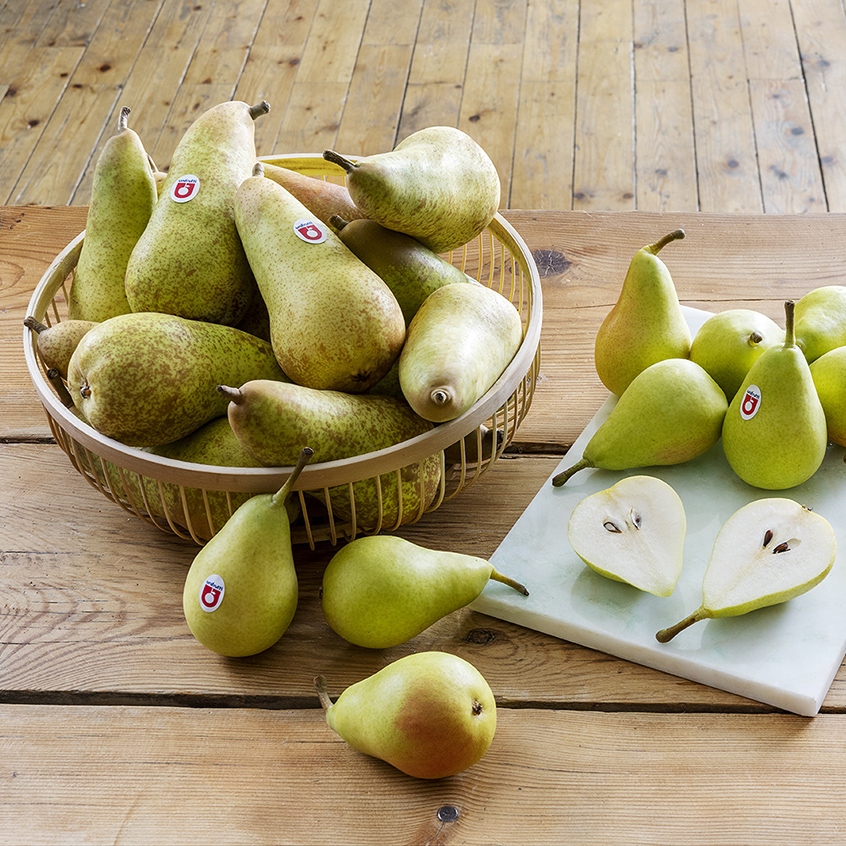 Cherries
Cherries are considered both a delicious dessert and a superfood, as they are rated among the top 20 foods with the highest concentration of antioxidants.
A one-cup serving of cherries also has 16% of your recommended daily dose of vitamin C, approximately 260 mg of potassium, and contains boron (which helps maintain a calcium balance); they are also one of the few natural sources of melatonin, the hormone that regulates the body's internal clock.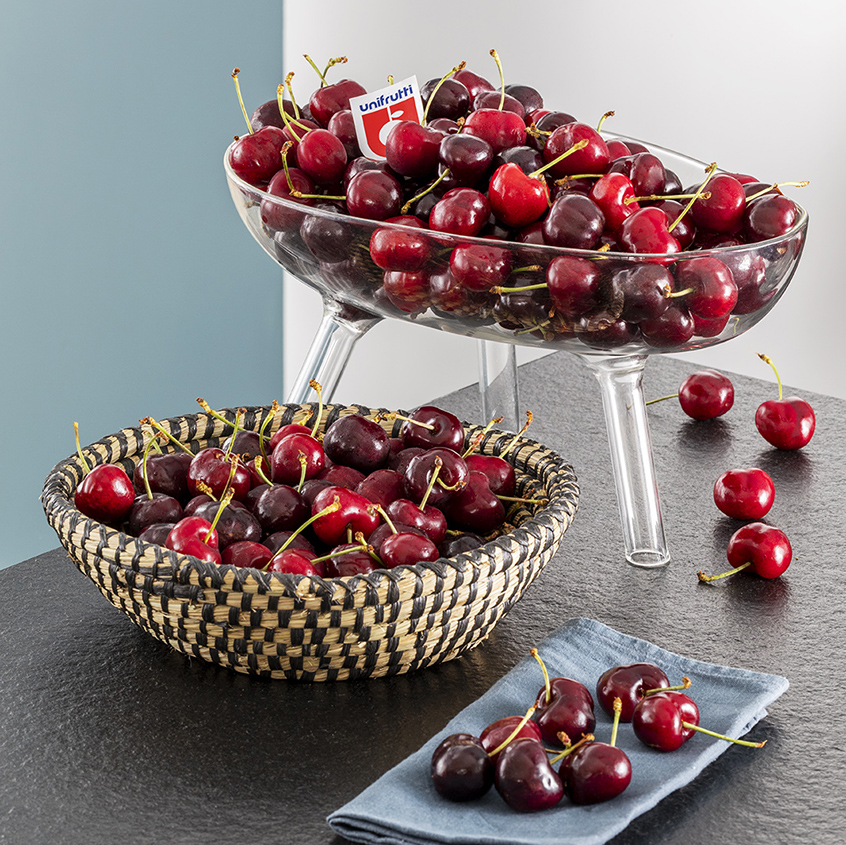 Peaches
Peaches contain a lot of nutritional value and are considered a healthy way to lose weight as they're very sweet but low in calories (only 60 calories in each cup), high in water and a good source of fibre, calcium, potassium and vitamins A and C.
Peaches are known to contain essential minerals and healing antioxidant properties, helping keep the skin clear and slowing down the ageing process.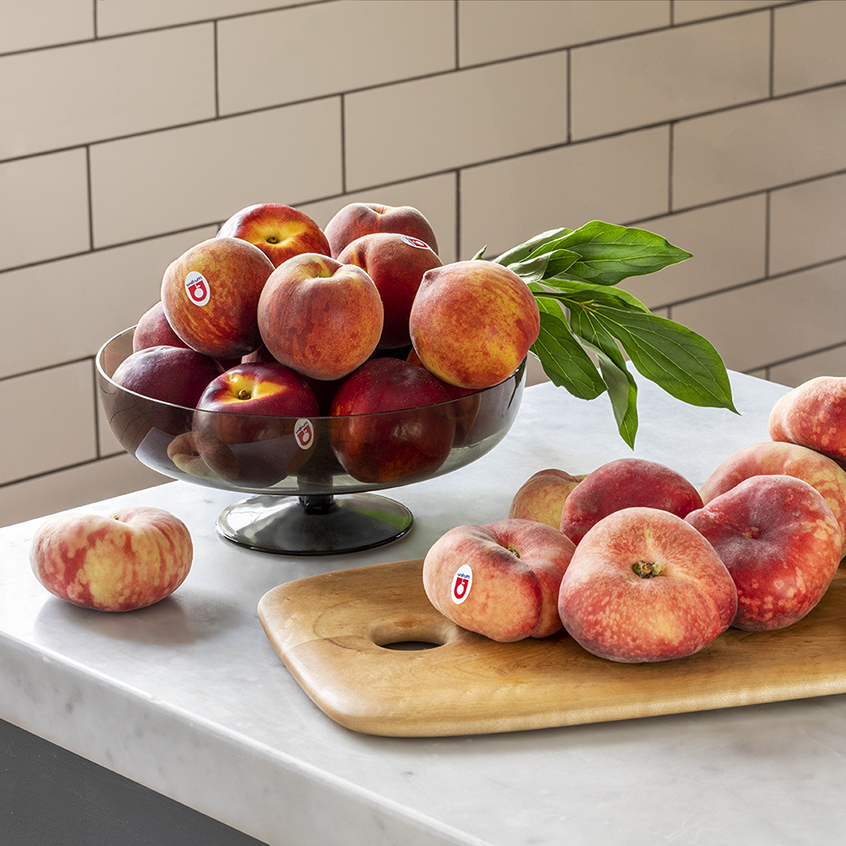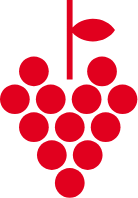 Grapes
Naturally sweet and good for your heart, grapes are also a source of melatonin, vitamins C (27% of your recommended daily intake) and K (28% of your recommended daily intake) and potassium. K is a vital vitamin for healthy bones, while C is an essential nutrient and powerful antioxidant – but grapes, in fact, contain over 1,600 beneficial plant compounds, especially red grapes, due to the anthocyanins that give them their colour.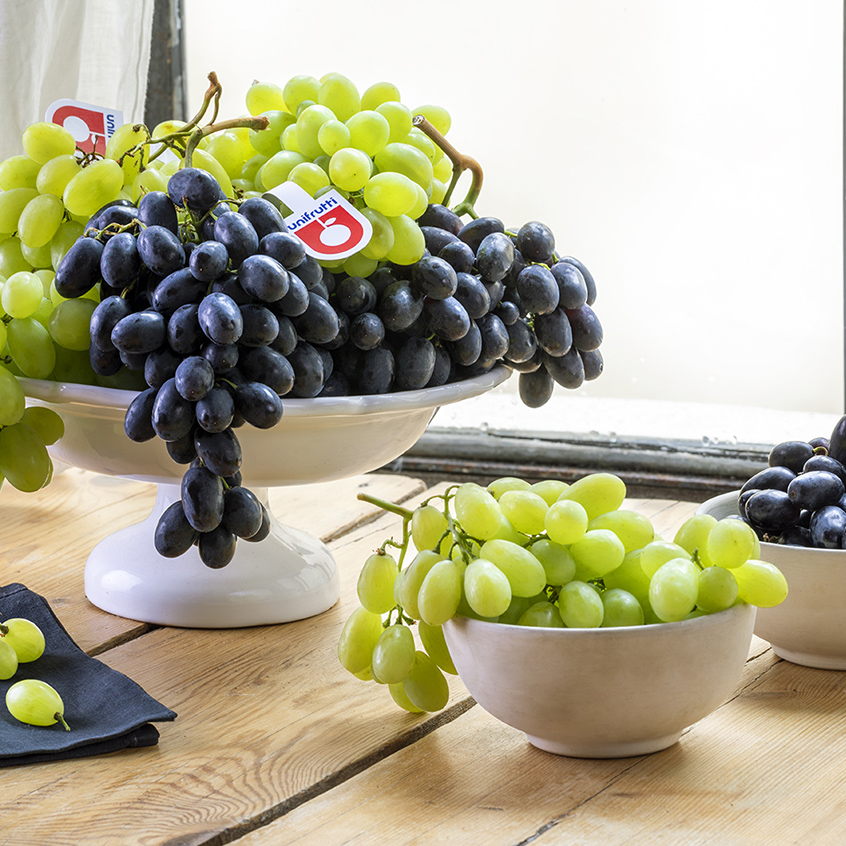 YEAR-ROUND AVAILABILITY





As an actual year-round player, Unifrutti guarantees total continuity throughout the year for a wide variety of products. Following seasonal production worldwide, its wide range is designed to suit the needs of each market.

Almost 30 Club varieties

Development of sustainable and chem-free products

Diverse offer designed for the global consumer

Grower's experience